Adventure Travel:
Fitness and Skill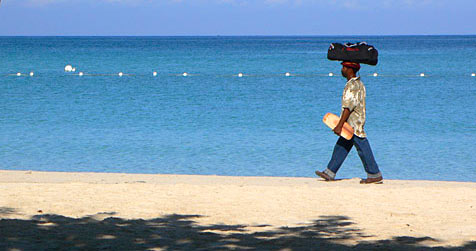 It is important when planning your adventure to choose something that, while it may challenge you, does not put you at real physical risk. While you may work up to a certain level, be realistic in your goals. This is not to say that you should sell yourself short, but you will enjoy your travel more if you are getting something more out of it than injury.
Most trips will declare the degree of difficulty. If you are planning a cycling trip, for example, look to see how many miles per day average you will ride, and more importantly look at the terrain. One of the wonderful things about biking as a form of transportation is that you can enjoy your surroundings. If you find yourself in over your head, you will instead be wishing it to be over, and a sense of defeat.
Remember that being age advantaged has its advantages. Don't be afraid to plan a day off. It is important to spend an extra day, or two, to give your body and mind the power to regroup.
Adventure travel should push you physically, mentally and emotionally, but first and foremost it should be done for enjoyment.
We hope you not only learn something new, but will also share your experiences with us. Send in your adventure travel experiences and share them others! Send us an email with your experiences, reviews, comments or suggestions, or if you cannot find what you are looking for, email us. If you add to our knowledge by sending us pictures, your story, information, and/or product reviews, you may even be selected for our weekly feature!