Cycling Stories:
Natchez Trace Ride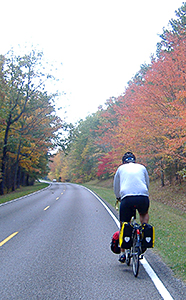 These photos are from my recent Natchez Trace Ride.
This is a designated bicycle route along the Natchez Trace Parkway (NTP), from Nashville, TN to Natchez, MS.
Go to the NTP Homepage
I rode my new wheels. A custom fitted Serotta CDA. www.serotta.com.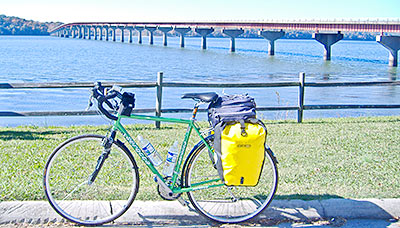 The route is 444 miles long and full of history from the ancient Indian burial grounds, the trade and transit route of the early native Americans, Spaniards, Kaintucks, thieves, missionaries and the final resting place of Meriwether Lewis.
We planned between 7 ot 9 days to ride the entire Trace but took in many side roads so our final mileage was 555 miles and 11 days.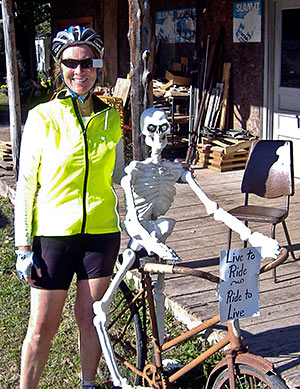 Outside of Ridgeland, MS I became a bicycle statistic when some kids threw a cup of ice directly at my helmet from their moving SUV. Well, they hit their mark and my helmet cracked as a result. Thank goodness I was wearing a helmet and did not get hurt.
Mrs. Gorp